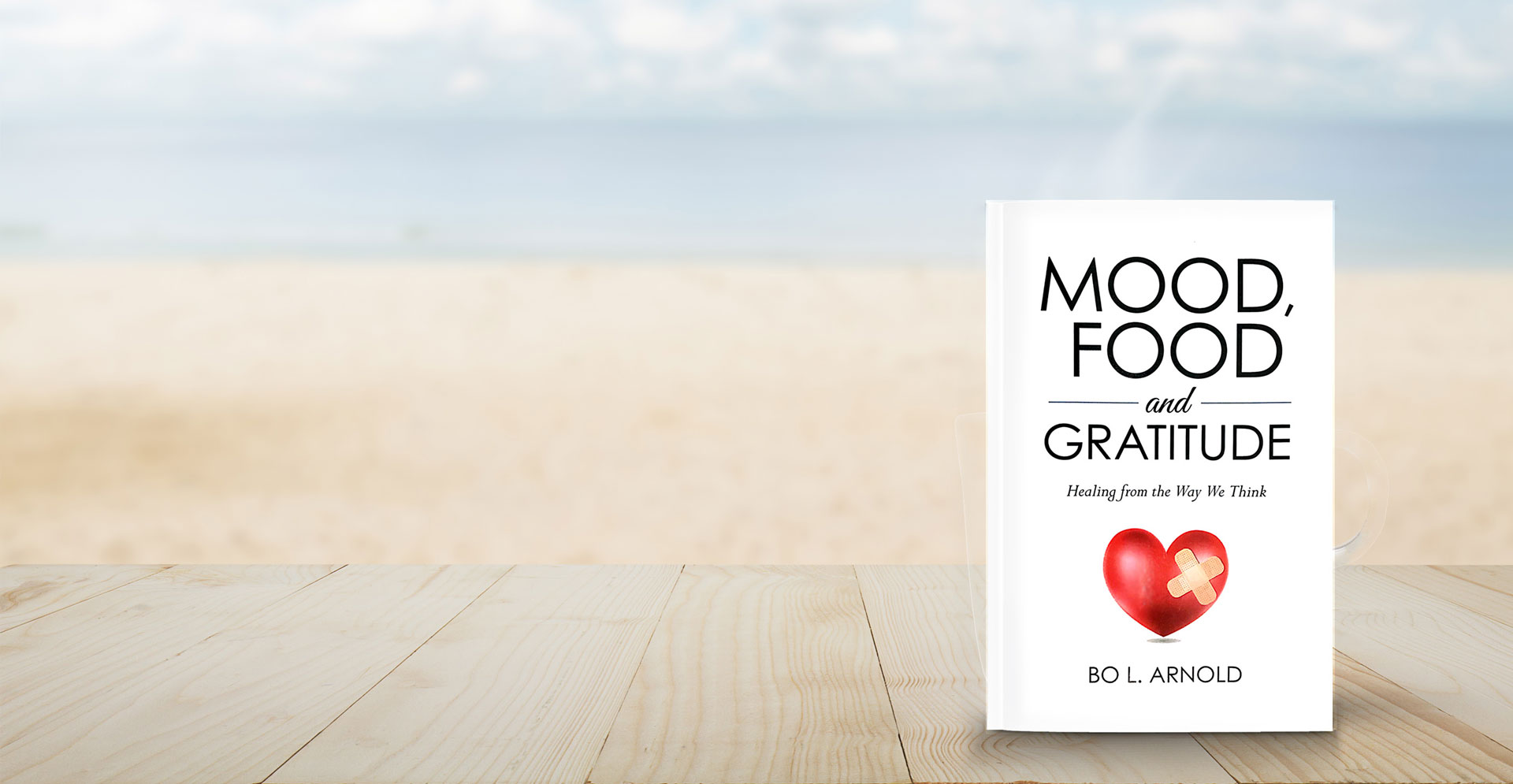 We have been trained to believe we're not good enough. This belief brings us pain in many areas of our lives and is responsible for most of our unhappiness and preventable illnesses. In an effort to relive the pain, we spend years accumulating people, things and experiences...
REMEMBERING
What if you—the real you—is resting just behind and beyond your thoughts. The truth is, you are not your thoughts. You are a powerful, unlimited being capable of creating an easier, healthier, more peaceful life, and the way we have been taught to think is completely out of alignment with this truth… with who we are.
WE ARE LOVE.
Mood, Food and Gratitude by Bo L. Arnold holds the keys to remembering this powerful truth. It challenges us to awaken to our authentic consciousness by illustrating the obvious contrast between what our thoughts tell us and what are hearts tell us. Therein lies the divergence between confusion and clarity, between sickness and vitality, between the alignment with the false and the alignment with our deep truth. It is time for us to remember who we are — the unending power of love itself.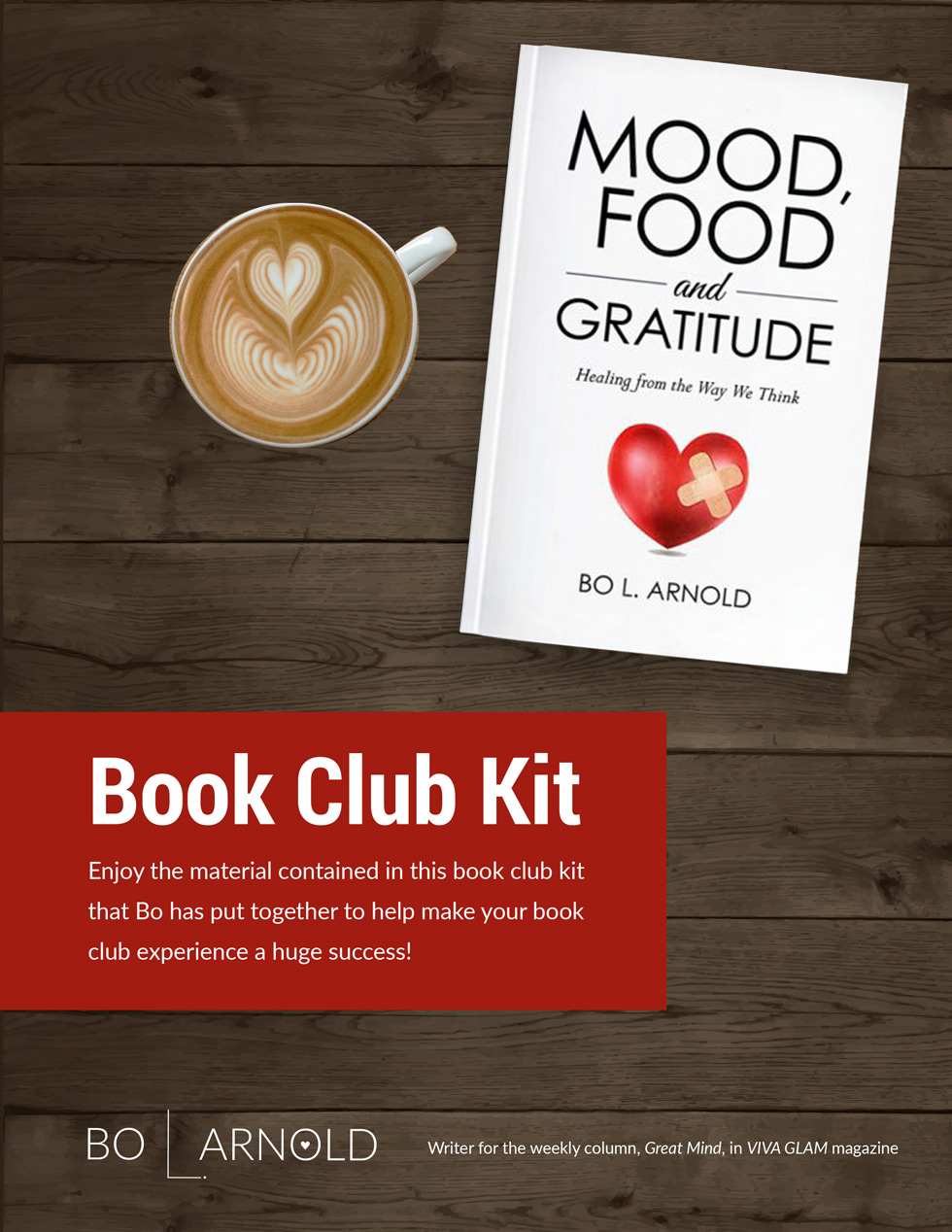 Grab Your Copy of the Book Club Kit Now!
Mood, Food and Gratitude is just the kind of book that begs to be shared, discussed and then discussed some more. In fact, it's perfect for a book club. So, we've made it easy for you to have an amazing book club experience with your friends and colleagues by creating this Book Club Kit for you!
In this free Book Club Kit, you'll receive:
Thought provoking discussion questions that will generate lots of meaningful reflection and sharing among book club participants.
Healthy and tasty recipes for your book club night — these are straight from Bo's kitchen and they are all easy and delicious!
Insight into Bo's world with an exclusive Q&A just for her readers.
Bo L. Arnold is the author of Mood, Food, and Gratitude: Healing from the Way We Think and a weekly columnist for Viva Glam magazine. She is also the founder and CEO of a risk consulting firm and a lifelong proponent of health and fitness.
You are greater than you have been taught and much greater than you think you are.
~ Bo L. Arnold